One of the best things about summer? Fresh produce.  I'm loving hard on this season's bounty.
Since there isn't a farmer's market anywhere convenient to where I live, I haven't been able to make it to the market this summer – but that's not to say I haven't had my fair share of fresh, raw goodness.  On hot days, I crave raw food.  Something about the incredible energy I get and how it leaves me feeling full but light.
So here's my little ode to raw food, what I'm loving lately.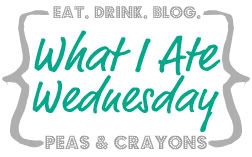 Breakfasts:
chopped fruit & nut butter.  This time I added coconut.  So sad that strawberry season is nearly over!
Chia pudding!  With fruit and almond butter.  I use Gena's recipe/tutorial, but added a little protein powder. And used vanilla extract because I don't have vanilla beans.
FIGS.  I keep meaning to make things with them, but I can't seem to get them further than fridge to mouth.  Oh well. so sweet and delicious.
stone fruit.  I'm in love with peaches and nectarines lately.  I think I've eaten a total of 3 peaches so far today. Oops.
Lunches:
Fat salad!  Ha.  But seriously – I was craving all kinds of fatty things – this salad has edamame, peppers, tomatoes with avocado, tahini (& lemon juice), and hemp seeds.  brown rice tortilla on the side.  Kept me going for hours.
Protein-packed bowl of energy!  baked tofu, quinoa, avocado, tahini sauce, over a bed of kale.  I love this stuff.
zucchini noodles!  I was inspired to make it look pretty.  Cherry tomatoes (aka candy), red pepper cashew sauce, lentils
all mixed up.
Snacks:
cashews and unsulphured(sp?) apricots.  I love dried apricots as a sweet snack/dessert.
banana & nut butter & cinnamon.  classic.
Mary's gone crackers (caraway!!) and an attempt at cashew cheese.  P.S. – if you haven't checked out Gena's site soon, you should do it now.  It's my go-to for simple raw recipes – especially sauces and dips.
my current cocktail of choice – LOVE this flavor!
and an old favorite.  I'm trying not to make this a habit. It's not a cheap one.  I should probably brew my own.
Dinners:
Usually by the time dinner rolls around, I'm in the mood for something cooked.  Dinner is either a big mixing bowl salad, some random concoction of whatever I have on hand (veg burgers, random cooked veggies, rice or quinoa), or something like this – where I prepare double portions to take for lunch the next day.
And I don't always snap pics, because dinners aren't always that pretty.
Greens, delicious smoky roasted eggplant, quinoa, fennel, balsamic and olive oil.
Another giant bowl of who knows what.  All the fresh things and such.
And then dessert – usually a few bites of chocolate and a scoop of nut butter.  Sometimes fruit.  Probably more than I need, but I can't seem to kick my sweet-after-dinner cravings.  For now, i'll stick with it.
Do you crave fresh foods in the summer?
What's your favorite raw recipe – any I must try? Links welcome!