It's the holiday season. It's final's week.  I'm moving out in less than 48 hours. Basically things are a little crazy around here.  I know myself well enough to know I'm not going to be able to pass up the sweet treats.  For the past week at least, I have had MORE than my fair share of chocolates, cookies, and sugary lattes – the most likely offenders.
In the past, I would kick myself everyday for every little treat I ate.  The extreme made me feel horrible, so I ate more – it's a vicious cycle.  This year, I'm going at it from a totally different angle. I know I'm going to overdo it on the sugar – so first, I'm going to make it count. How?
if don't I absolutely love a treat after one bite, don't finish it
stick with home-made, or things I would not make myself
grocery store-bought = not worth it
find the darkest, cleanest chocolate, it keeps me from going overboard.
And last – don't dwell on the past!  What's done is done, no reason to feel guilty about it.  Much easier said, but I'm going for it.
The second thing I'm focusing on this holiday season – nutrition.  Whole, real foods.  Especially during when I'm changing locations or going on a trip somewhere, I get thrown off.  I feed the vicious cycle.  I feel awful, and it takes at least a week to get back to where I want to be.  And you know what? I'm tired of it.  I hate the ups and downs.  I hate throwing away all the fantastic, healthy lifestyle changes I've made just for the holidays.
So that's exactly what I've been doing.  I know I'm going to have more than my share of treats – so I'm trying my hardest to tip the scale in the other direction, by getting the best raw energy from real foods.  So here are some of the delicious, whole meals I have enjoyed: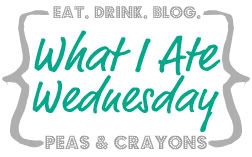 Banana, tahini and hemp seeds.  It's a lighter breakfast, but keeps me full for quite a while without weighing me down.  I owe this idea 100% to the twins.
Simple oats with banana, apple, cinnamon and a dot of sun butter.  Right now, simplicity > crazy toppings and combinations.
Wakame seaweed salads (as a side) with rice vinegar, hemp seed, miso paste, and a touch of oil.
Acorn squash with cinnamon, kale and egg scramble, seasoned with a little S&P.
Balsamic roasted kale & brussels sprouts with nutritional yeast.  Sweet potato with sesame/miso lentils.  I've had this at least twice in the past three days.  It also helps that I'm trying to get rid of all my food supplies – hence, repeated meals.
super-green smoothies.  Pumpkin, banana, sunwarrior, kale, spirulina, almond milk.  I never get sick of these.
Kale salad – massaged with avocado and ACV, with nooch, lentils and a sprinkling of chia seeds – for extra calcium and omegas!
Green juice!  This one (pressed, amazing!) is from Juice Generation in the West Village.
And big plates of roasted kabocha.  I seriously cannot understand how this squash is so much better in flavor and texture than so many other varieties.
Do you try to 'eat clean' during stressful times?
Best thing you've eaten this week? Do tell!